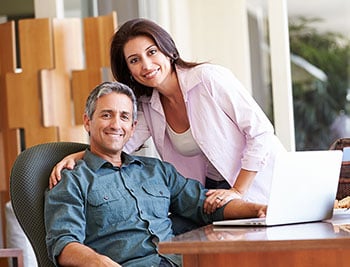 Anaheim Wills and Living Trust Lawyers Update Estate Plans
Creating an estate plan is no easy task. It involves confronting your own mortality, gathering information about your assets, thinking through end-of-life issues, and making important decisions. So it's only natural that when people complete the process, they breathe a sigh of relief and get back to living their lives.
But life is constantly changing. Your current financial and family circumstances are likely to be different from when you first wrote your will or estate plan. And, as circumstances change, estate plans must be revisited and updated.
Our Orange County estate planning attorneys revise and update clients' estate plans
Our Anaheim wills and trusts lawyers meet with former clients and new clients to update their estate plans. By modifying our clients' plans to accommodate changes in their lives, we help ensure that our clients' current goals and objectives will be carried out.
If you want to learn more about drafting wills and living trusts, let us know. We will send you a complimentary pamphlet and DVD about the estate planning process. To receive a complimentary copy of our pamphlet, "The Ten Things You Must Know Before Creating (or Amending) Your Will or Trust" or a complimentary copy of our DVD, "Understanding the Revocable Living Trust: In Language that Anyone Can Understand in 8 Minutes," let us know where to send them.
Have your personal circumstances changed since you last looked at your estate plan?
Since you last updated your estate plan, have you:
Gotten married?
Gotten divorced?
Become a parent?
Changed your mind about who you wish to inherit your assets?
Substantially increased your assets?
Sold off or given away a substantial portion of your assets?
Moved to another state?
Started a business?
Experienced the death of your planned executor, beneficiary, or guardian?
Changed your mind about medical interventions?
Found a charity that you endorse?
Allowed more than three years to pass?
Experienced other life-changing events?
If you answered "yes" to any of these, you should have your will and living trust documents reviewed by an estate attorney.
You will leave our office with a comprehensive estate plan and the peace of mind that comes with knowing your affairs are in order.
We are thorough attorneys. We listen to our clients so that we understand their needs, desires, and goals. Getting to know our clients and their personal circumstances enables us to create personalized documents that will effectuate our clients' goals. Having a well-planned, comprehensive estate plan in place gives our clients feelings of peace and satisfaction.
We also let our clients know what life events may necessitate a change to their estate plans, and we ask that they contact us if those life events occur. We view our relationships with our clients as ongoing relationships.
Please contact our Orange County estate planning attorneys for your estate planning needs
If you would like our California estate planning attorneys to review your current estate plan documents, contact us. You may reach us by calling (714) 282-7488 or by filling out an online contact form.
James F. Roberts & Associates, APC, drafts wills and living trusts for people who live in Anaheim, Orange, Villa Park, Yorba Linda, Fullerton, Huntington Beach, Placentia, Santa Ana, Irvine, Garden Grove, La Habra, and surrounding areas.
Helpful Articles About Updating an Estate Plan
Related Links
Charitable Donation Overview
Consider Naming a Trust a Beneficiary of a Retirement Plan When Making Charitable Gifts
Donations to charity are a commendable way to incorporate giving into your overall estate plan. While you may not have had the ability or desire to make such a donation when first creating your plan, times may have changed, improving your ability to support the charity of your choice. Fortunately, most estate plans can be modified to accomplish this goal. If you would like to modify an estate plan in Orange County in order to make a charitable donation, consider taking the following actions:
Contact an experienced Orange County trust lawyer for guidance.
Obtain copies of all existing estate planning documents.
Gather the name of the charitable organization to which you wish to donate. Include the address and other contact information if possible.
Consider naming a backup charity if for some reason the charity of your choice is no longer in existence at the time of your passing.
Document whether you would like to change any of your currently existing beneficiaries or the amount of property they stand to receive.
Consider the amount that you want to leave the charity.
Determine whether your spouse wants to make a matching contribution, a contribution to a different charity of her choice, or no charitable donation at all.
Laws surrounding charitable donations, estate plans, and taxes are complex and require the knowledge of an experienced professional. Fortunately, our office is here to help. To learn more about modifying an estate plan or charitable giving, contact an experienced Orange County trust attorney at the Law Office of James F. Roberts & Associates, APC, today. Call our office at (714) 282-7488 for a consultation.
read more