Administer An Estate Plan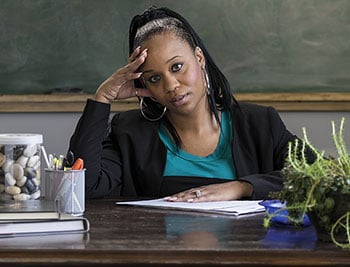 Anaheim Living Trust Lawyers Discuss How To Administer Trusts
Often, a California wills and trusts lawyer advises clients to use trusts to pass assets to their loved ones when they die. That's because living trusts offer so many advantages over traditional wills. But it's a misconception to think that setting up a living trust enables beneficiaries to take property automatically, without any further administration. On the contrary, once the creator of a living trust passes away, the successor trustee takes on multiple duties and responsibilities. When someone needs to administer an estate plan we are here to help the trustee or administrator to follow the correct process in California.
Read on…
Many successor trustees hire attorneys to help them fulfill their duties
In many cases, a person appoints his son or daughter to serve as a successor trustee. Of course, any son or daughter who is appointed as successor trustee wants to carry out a parent's wishes. Yet successor trustees often are busy professionals who have young families of their own. They do not have the time to investigate their responsibilities or to deal with paperwork. That's where we come in. As Anaheim trust attorneys, we help clients administer trusts.
Our Anaheim estate attorneys focus on trust issues
When we work with a trustee, we explain the person's duties, and we help him fulfill those duties
We believe in educating our clients. Not only does this help them understand their legal issues in both general and specific terms, but it also helps them feel more confident in their decisions.
When we are asked to assist with the administration of a trust, we begin by reading the trust documents and locating the trust's assets. We meet with the trustee to discuss any issues that must be addressed immediately. We also discuss the trustee's ongoing responsibilities. We explain the specific duties the trustee must perform and discuss how the trustee can carry out those duties.
The trustee must make important decisions regarding assets and other issues. We provide focused advice to support him. Our goal is to provide enough information and support so that the trustee feels as though he is making competent, informed decisions.
Please contact our Anaheim trust attorneys if you've been appointed as a successor trustee
If you would like our Anaheim, California estate attorneys to discuss trust administration, contact us. You may reach us by calling (714) 282-7488 or by filling out an online contact form.
We help people who live in or near Anaheim, Orange, Villa Park, Yorba Linda, Fullerton, Huntington Beach, Placentia, Santa Ana, Irvine, Garden Grove, and La Habra.
Helpful Articles About Administering an Estate Plan
Looking for more information about appointing co-trustees when creating an estate plan for your living trust? View here for more from an estate planning attorney.
read more