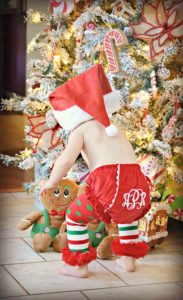 Yes. We know that you are busier than ever. Parenting is a 24 hour a day job. As a new parent, you are not getting enough sleep, you may be struggling to keep up with work and family obligations, and you are busy enjoying your new baby. For the new parent contacting an estate lawyer to discuss your will and estate plan is probably the very last thing that you want to do. Not only do you not want to add one more thing to your plate, but you can't bear to think about not being around to watch your child grow up.
You Will Feel Better After You Make the Call
Think about the peace of mind that you will have after your estate plan is modified. Think about the gifts that you can provide for your children, your partner, and the rest of your family. You and your estate planning lawyer can:
Name a guardian for your child should anything happen to both you and your child's other parent. Who will raise your child? This is the single most important thing you need to take care of as a new parent. You want to make sure that, even in your absence, your child will be raised with your values and by someone who loves him.
Make sure that your child is provided for financially. You want to make sure that all of your assets go to benefit your child. You may want to consider how you will pay for your child's day-to-day expenses as a minor and his or her education expenses as a young adult.
Make sure that your family knows your medical preferences and honors them. It is important to have health care directives so that nobody has to make the agonizing decision about when, or if, to remove life support.
If you do not modify your will, trust, other estate documents, then your child may go into the custody of a court appointed guardian, not have the funds for education or other things you deem important, and have to live with the uncertainty of whether the adults in his or her life made the right decisions when you died.
Being a Good Parent Isn't Always Fun—Yet, it Is Always Worth it
As a new parent of a newborn you have many exciting milestones to look forward to over the next few months and years. As you anticipate your child's first giggle, first steps, first day of school, and other achievements, you deserve to have the peace of mind that comes from knowing that you are doing everything in your power to care for your child.
To find out more about how to modify your estate plan to include your plans for your child, or children, start a live chat with us today, or contact us HERE. If you know any other new parents, then we encourage you to share this FAQ on Facebook so that they can have the information that they need to protect their children.