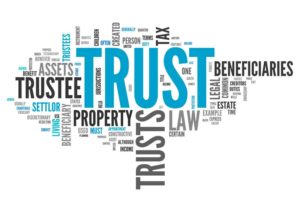 Perhaps one of the biggest myths about estate planning is that you must have a certain net worth to need an estate plan. Estate planning is not just for the wealthy or those who own a certain amount of property. People with fewer assets need estate plans just as much as people with many assets.
Here's Why People with Smaller Net Worth Need Estate Plans Too:
You may not have enough money to make tax planning a primary concern of your estate plan. However, you may have:
A spouse who wants to remain in your home after your death.
Adult children who you want to provide for after your death.
Children with special needs or children from more than one marriage whom you want to provide for after your death.
Siblings or friends who you want to have certain pieces of property.
Charitable causes, religious institutions, or schools that you want to make a contribution to after your death.
Relatives or friends who might fight over the distribution of property if you do not clearly provide for it.
Ideas about what you want to happen if you are unable to make medical decisions for yourself.
Any of these reasons alone, and all of these reasons together, are enough for you to think about creating the estate plan that is right for you as soon as possible.
How to Get Started
The first step in creating a useful estate plan is to think about what you want to accomplish. You can get ideas by browsing the free videos and articles on our website. Then, when you are ready, contact our experienced lawyer to schedule a meeting to begin the estate planning process. We can be reached by phone at (714) 282-7488 or directly via this website at your convenience.