Vacation properties often hold both a financial and emotional value to beneficiaries of an estate.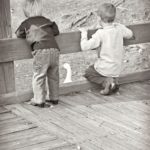 Your property may be a place where memories were created for your children. They may wish to continue those traditions for years to come. Other beneficiaries may view ownership of the vacation property as more of a hassle than it is worth. Regardless of the scenario, many unique issues can arise when an estate contains a vacation property. Fortunately, an experienced trust attorney in California can assist you in creating an estate plan that efficiently addresses your vacation property.
Below are some examples of situations that illustrate the importance of creating an estate plan when you own vacation property:
Some of your beneficiaries may wish to hold on to the vacation property, while others may wish to sell the property. By creating an estate plan in Orange County that addresses the vacation property, you are able to build in a fair mechanism for allowing some beneficiaries to own the property, while others do not.
Disagreements may arise over how taxes and other maintenance costs related to the property should be paid. An estate plan instructs the beneficiaries as to how exactly to pay these expenses.
Disagreements may arise over the use of the property. Your estate plan can place some controls over the use of the property.
You may wish to restrict the class of people entitled to inherit an interest in the property. For example, you may wish to prevent the spouses of your beneficiaries from receiving any ownership rights in the property.
Whatever the scenario, it is vital that you create an effective estate plan for dealing with your assets. The knowledgeable Orange County trust attorneys at the Law Office of James F. Roberts & Associates, APC, will do just that. Call our office today at (714) 282-7488 for a consultation or complete our contact form and we will reach out to you.