<h1 class="entry-title">Overview of Creating an Estate Plan</h1><!-- [et_pb_line_break_holder] --><h5>Free Pamphlet</h5>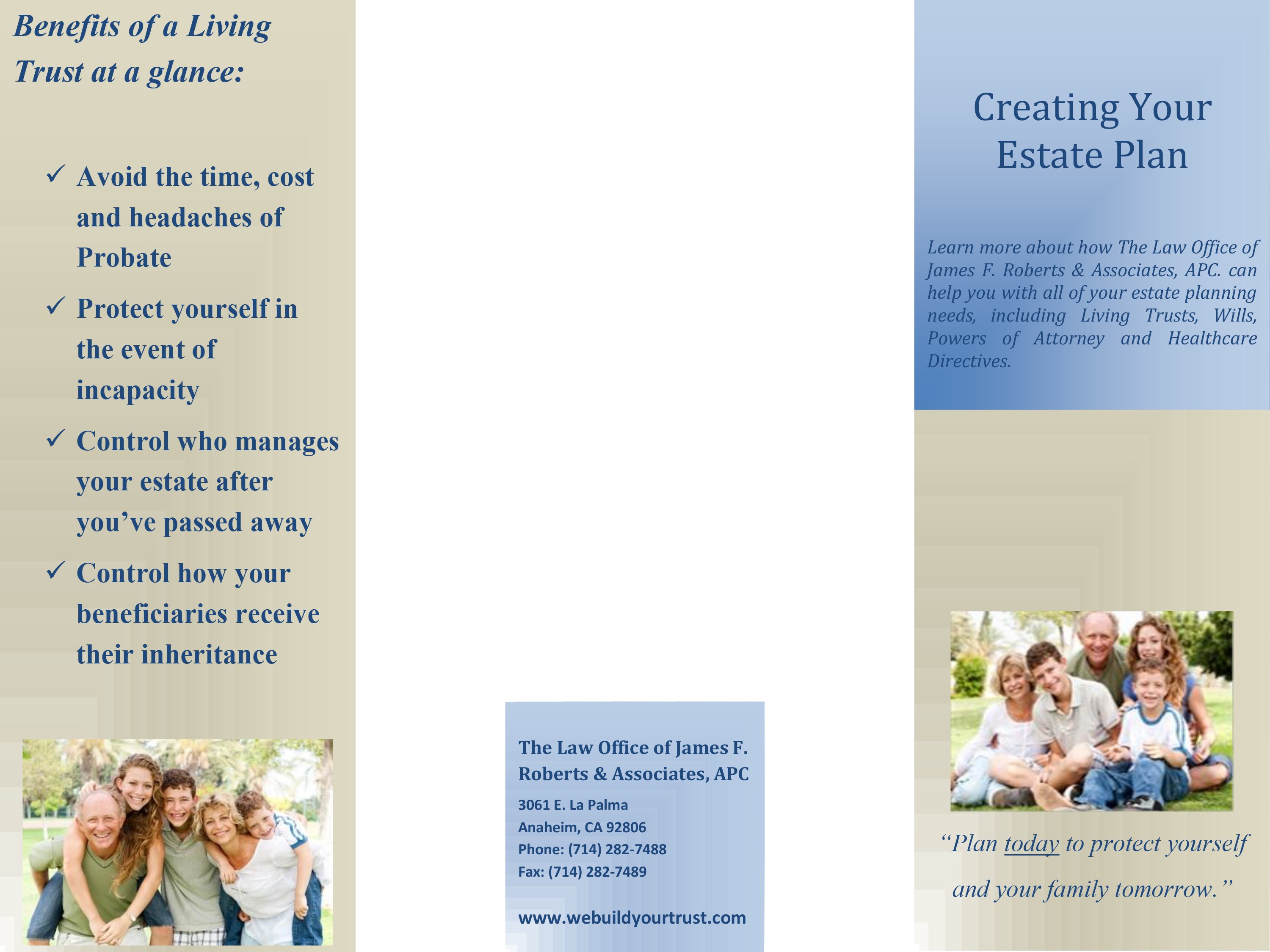 Download our free pamphlet giving an overview of  creating an estate plan.
We discuss the benefits and the process of creating an estate plan that meets your needs and helps you identify what options would best serve you. Contact us today and set up an appointment.
We offer a many different resources and pamphlets on the subject of creating an estate plan, updating your existing estate plan and implementing a loved one's estate plan. We also offer a regularly scheduled seminar in our office to help people determine what the best options are for them in their estate planning needs. We hope you sign up for one of our seminars to help you find your best options. We regularly conduct free seminars designed to teach about the benefits of creating an estate plan. The seminars are held on-site at our Anaheim office inside of our "classroom". We offer light snacks and refreshments to the attendees and the group is often small and intimate, which allows for questions to be asked comfortably and for a very relaxed environment. Please encourage your loved ones to attend the seminar so that they may learn more about the estate planning process and benefits.
Request Your Free Information