Jan Burguillos
Legal Assistant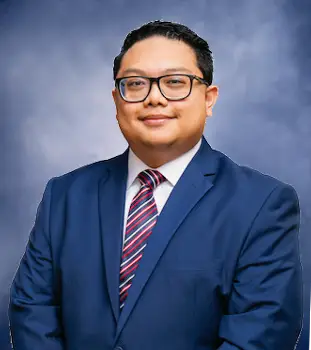 Jan Christian Burguillos is one of our Legal Assistants and a very important asset to our organization. He is a graduate of Cal State Fullerton and has been a part of our firm since 2019.
Jan is a first generation Filipino-American. Recently, he and his wife purchased their first home! They're still trying to settle in, but they look forward to the next chapter in their lives.
After work, he enjoys having a glass of merlot or zinfandel while listening to Lo-Fi music. On the weekends, he enjoys taking day-trips with his wife and friends to visit other parts of So-Cal.