Davinda Wijemanne
Attorney at Law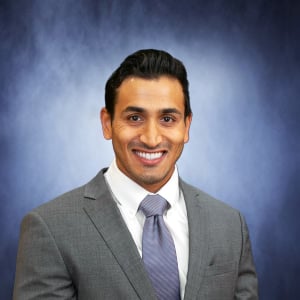 Davinda Wijemanne is an estate planning attorney at Roberts & Associates. Prior to joining the firm, Davinda worked in finance where he assisted families and business owners from the financial perspective of estate planning.
His primary focus is in estate planning and trust administration. He works closely with clients to develop personalized and comprehensive estate plans. He spends time with clients to assist in helping to identify their estate planning needs and then find the best solutions and present those options to clients. This helps to ensure that clients not only have the best options available to them under California law, but also that clients have the choices presented to them in a way that allows them to maintain control and to better understand how to put their estate plan into place so when it is needed it is an easier process for their families. Helping clients to make wise decisions and to provide security for their families and for their future is one of the primary responsibilities for Davinda Wijemanne and he takes this responsibility seriously.
Davinda received his law degree from Pepperdine Law School and his bachelor's degree from California State University, Fullerton. Davinda joined the Law Offices of James F. Roberts in 2017.